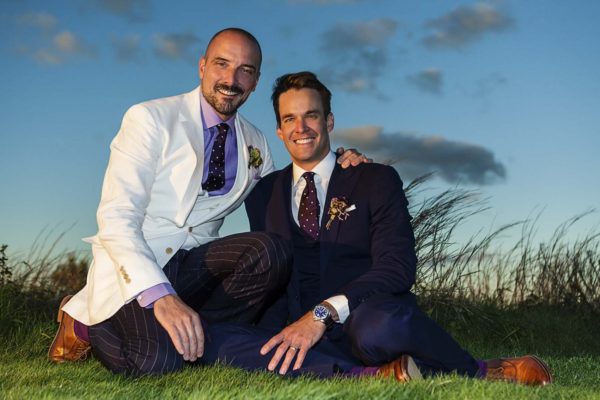 Happy Pride Month.
On July 24, 2011, Governor Cuomo signed the Marriage Equality Act into law. That is to say, the state of New York legally recognized all same-sex marriages. The Act stipulates that "a marriage that is otherwise valid shall be valid regardless of whether the parties to the marriage of the same or different sex."
And happily, we've photographed many same-sex ceremonies since then.
Rod and Averitt had a beautiful ceremony in the Hamptons. Family, friends and Governor Cuomo attended the celebration. Handkerchiefs and tissues were in high demand, and the dancing continued late into the night. Oh, did we say Happy Pride Month? We meant Happy Pride Life!
Love is Love is Love is Love.